Charleston Past Midnight

by

Christine Edwards
Description:
How much fight does one woman have inside?
Calla Hart has never relied on anyone. The fierce West Virginian learned the hard way to be self-sufficient, that is until she is viciously attacked late one night by two thugs. Her luck turns when, still fighting for her life, she is rescued from her attackers by a preternaturally strong stranger. She is stunned to discover that Severin Beauvais is not your typical alpha male hero. Although her pre-med student mind vehemently resists the notion, Calla must soon accept that he is a vampire, one who has stalked the historic grounds of Charleston, South Carolina, since the mid-eighteenth century. Their desire for each other is intense, yet as much as she'd like to envision happily ever after with Severin, too much stands in their way. Aside from her fragile mortality, there is Severin's extremely dominant personality coupled with his unending feud with the ancient Russian vampire Valdon, who has so far proved invincible.
And Valdon has set his sights on Calla ....
When it comes down to the wire, what would you sacrifice for the love of your life?

Review:
Book Scorecard
| | | |
| --- | --- | --- |
| | **Stars** | |
| Overall | | Solid vampire romance with a good heroine and plenty of old Charleston charm. Think Interview with the Vampire with Sleeping With the Enemy type undertones, but a whole lot less angst. |
| Fantasy World | | I love Charleston, and Christine Edwards paints a lovely setting which reminds me of many enjoyable vacations there. Some suspension of disbelief is needed to believe a modern vampire mansion is built in the low country under a plantation ruin. |
| Tingle | | Scorching sex scenes including light BDSM. Christine Edwards has not lost her touch when it comes to the erotic parts! |
| Characters | | Calla is a tough girl who fights for what she wants, and doesn't whine. You go girl! Severin is a chivalrous vampire who doesn't want Calla to lose her humanity. He doesn't quite pine for his lost humanity, but he does seem very connected to his food. Bad guy has lots of potential, but doesn't get much page time to be as evil as he wants to be. |
| Story | | Flashbacks are well done. Story could use a bit more depth. Why does Severin value humanity so? Why did Calla fixate on being a doctor as her measure of success? Plot also includes insta-love. |
Summary
Firstly, I have to come clean on my vampire story prejudices. I've read A LOT of paranormal vampire stories, and I'm probably become a bit jaded on the whole genre. I'm even afraid to read Ann Rice's new book for fear it will ruin my happy Lestat memories from 1991. I like to dive into my stories, and really relish the details. I also like vampires who embrace their new lives with abandon, and go for broke – sex, blood, gore, etc. "Charleston Past Midnight" is more romance and less gore. It's a story for those who prefer licking the icing out of an Oreo story, where I'm more of a Merlot and bloody filet mignon type reader. Despite my aforementioned prejudices, I enjoyed the story a lot and hope the author continues her paranormal adventures. This was a light read which left me happy and satisfied. I'm tired of my vampires suffering, being depressed, and otherwise becoming angst ridden bags of blood.
"
Charleston Past Midnight" is good vampire tapas, but is a little pricey at $5 for 208 pages. If you're looking for a good book that will lighten both your mood and your iron count, it's definitely recommended.
Enter to Win!
• 1 of 3 digital copies of
Charleston Past Midnight in mobi, epub or PDF
• 1 of 3 Digital Copies of Nordic Lessons
a Rafflecopter giveaway
About the Author:
Erotic Romance Author Christine Edwards grew up in the Deep South on Hilton Head Island, SC. At an early age she developed a passion for the arts that led her to earn a bachelor's degree in Art History from the College of Charleston in South Carolina. Christine has a special place in her heart for reading and writing erotic tales. She continues to publish stories that immerse readers in exotic and realistic geographic settings amid interesting subcultures of adult life.
Charleston Past Midnight is her sixth novel and the first book in the Past Midnight series. Within the vein of BDSM romance, her main focus is on loving, multi-faceted relationships involving intense alpha males and feisty heroines. She adores snow skiing, traveling the world, and spending time with her amazing family. Christine currently resides in the sleepy coastal town of Beaufort, SC.
Please visit Christine Online: www.christineedwardsauthor.com
Facebook: Christine Edwards Author
Twitter: @ceerotica
Social Links:
Website
●
Twitter
●
Facebook
●
Goodreads
● Fanny Press
Buy Links:
Amazon
● B&N
Tour Coordinator: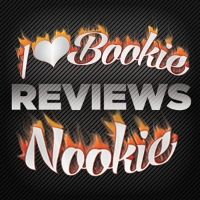 View the entire schedule of the tour HERE.
This post contains Affiliate Links.