Nordic Lessons

by

Christine Edwards
Description:
Elora is a cultivated Londoner visiting her brother in Oslo, Norway. With her brother away on business, she decides to do without his permission and borrow his classic Jaguar to take in the sights. But when she pulls over to the side of the road to take pictures, the car won't start up again. In a blind panic, Elora has nowhere to turn, until a warrior of a man stops to help her. A massive, handsome hunk of a man, clad head to toe in black leather.

Elora has never encountered anyone like Mikkel. As much as he frightens her, she realizes she is out of options. Then comes the exhilarating journey home on his custom ride, and Elora falls hard for her knight in leather armor, an alpha male eager to teach her the rules of Dom/sub relationships. Mikkel is head of his motorcycle club, and in the days that follow, Elora becomes increasingly entangled in the culture of bondage, bikes, and club rivalries. But how can Elora fully commit to a man whose world might as well exist on another planet?

Review:
Book Scorecard
| | | |
| --- | --- | --- |
| | **Stars** | |
| Overall | | Great Norwegian feel! Romantic cross between "Lilyhammer", "Sons of Anarchy", and "Fifty Shades of Grey". Must read for all Christine Edwards fans! |
| Fantasy World | | Scenery is beautiful and wonderfully described. Jarring note on all white BDSM wall. Very unusual and unique. Little hard to picture though. |
| Tingle | | "This is foreplay on a case of Red Bull." Quote says it all. BDSM play where sub holds all the power. |
| Characters | | Mikkel is a very hot, alpha master while Elora is the sweet sub swept up in his spell. Love all the blond Viking MC members. The uptight British brother is fun, and would be even better if he had more time to be annoyingly repressed. The ex-girlfriend is clichéd, and needs to be sent to summer school to work on her evil manipulation skills. |
| Story | | Fairly standard plot elements. Enjoyable read with easily resolved drama. This is the book you pull out to enjoy with your bubble bath and glass of wine. |
Summary
"

Nordic Lessons"
had me feeling a little left behind because I hadn't read "Naughty in Norway" first. The characters were all properly introduced, and "Nordic Lessons" is a labeled accurately as a stand alone book. I simply felt like I would love some of the characters more than I did if I had read "Naughty in Norway" first. I also have to admit a small prejudice in favor of my MC's being outlaw instead of law abiding. That's a result of waaayyy too many hours watching "Sons of Anarchy".
Overall "Nordic Lessons" is an enjoyable read consistent with Christine Edward's other books. "Captured in Croatia" is still my favorite, but hot, Norwegian bikers are coming in a close second.
• 1 of 3 digital copies of Nabbed in
New Zealand
in mobi, epub or PDF
• 1 of 3 digital Copies of Nordic Lessons
a Rafflecopter giveaway
About the Author:
Christine Edwards grew up in the Deep South on Hilton Head Island, SC. At an early age she developed a passion for the arts that led her to earn a bachelor's degree in Art History from the College of Charleston in South Carolina. Christine has a special place in her heart for reading and writing erotic tales.
Nordic Lessons is her fifth novel and the second book in the Nordic Lights Series, which began with Naughty in Norway. Her main focus is on loving, multi-faceted relationships involving intense alpha males and feisty heroines. She adores snow skiing, traveling the world, and spending time with her amazing family. Christine currently resides in the sleepy coastal town of Beaufort, SC. You can find Christine online at christineedwardsauthor.com. Facebook: Christine Edwards Author. Twitter: @ceerotica.
Social Links:
Website
●
Twitter
●
Facebook
●
Goodreads
● Fanny Press
Buy Links:
Amazon
● B&N
Tour Coordinator: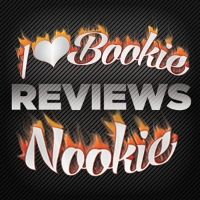 View the entire schedule of the tour HERE.
This post contains Affiliate Links.